You're Invited: Duke, Georgetown, Harvard, Stanford, University of Pennsylvania Information Session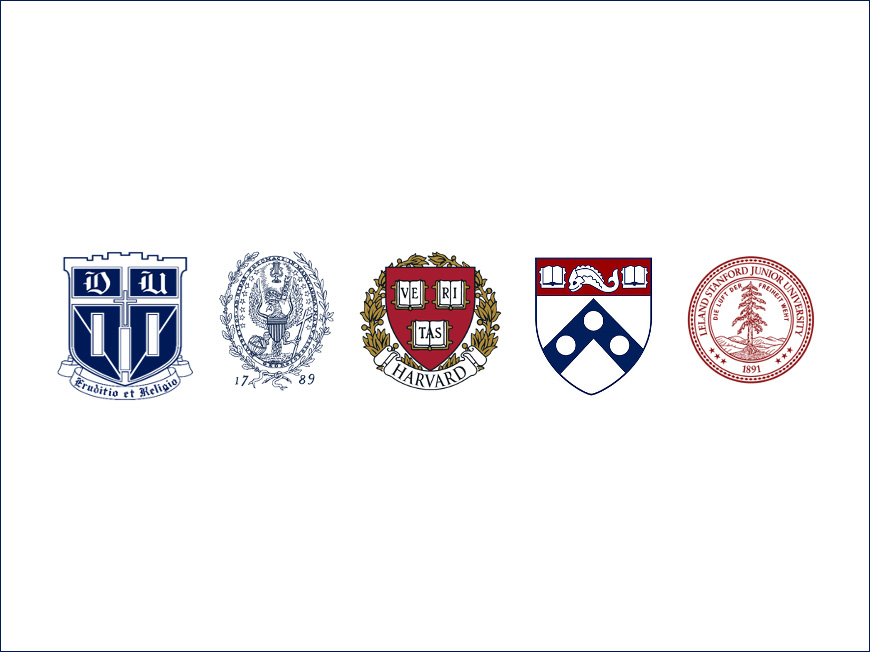 Join admission officers from Duke, Georgetown, Harvard, Stanford, and University of Pennsylvania for a virtual information session. We look forward to sharing details about the extensive academic and extracurricular opportunities for undergraduates at our institutions, offering advice about the admission process and financial aid, and answering your questions.
We hope that you'll join us at one of the following information sessions:
*To maximize our time together, please submit your questions when you RSVP to the event.
Conducted by
Kelsey Fisher, Duke University
Jaime Briseño, Georgetown University
Tom Hamel, Harvard College
Jodi Robinson, University of Pennsylvania
Adrian Castro, Stanford University
We welcome interested high school students, parents, high school counselors, and friends, so feel free to share this invitation. Note that both webinars will cover the same content, but space is limited, so please register as early as possible. Registration closes 1 hour prior to each event. Presentations will be conducted in English and Closed Captioning services will be available.
If you're unable to join us, we encourage you to visit our admission websites to learn more about our institutions. We look forward to seeing you!