Our Story
SCA had its beginning in the little school that was started on the first floor of the Sisters of Mercy Convent the day after their first arrival in Belize.
STUDENTS ENROLLED 2019-2020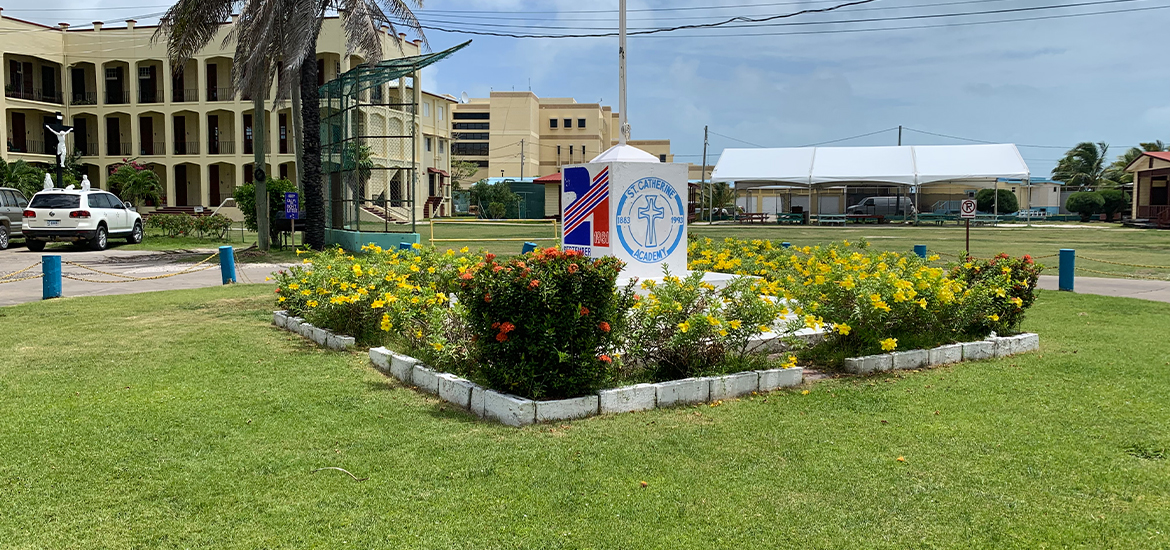 Who We Are
All-girls Catholic education with a tradition of academic excellence, concern of women and women's issues, compassionate service to the poor, spiritual growth and development, and world vision and responsibility.
Mission
Rooted and grounded in the gospel message of Jesus Christ and the tradition of Mercy, St. Catherine Academy exist to promote and foster an educational process, whereby young women will grow in body, mind and spirit into Christian women capable committing themselves to peace, to justice, and to the service of humanity.
Objectives
A graduate of St. Catherine Academy should demonstrate Christian faith and love of God, a commitment to academic excellence, a willingness to give compassionate service to the community, a consciousness of their role as a global citizen, and a deep respect and sisterhood with all women.

360 Virtual Tour
Welcome to our 360 Virtual Tour. Here you can visit the various locations on our campus to better acquaint yourself with the campus environment. 360 means you get to see the surroundings from every direction. To look around, simply click and drag in the direction you'd like to view, or swipe if you're on mobile. Throughout the viewing experience you'll notice some interactive icons. Click or tap on them and you'll be taken to new locations to view. Enjoy the tour!